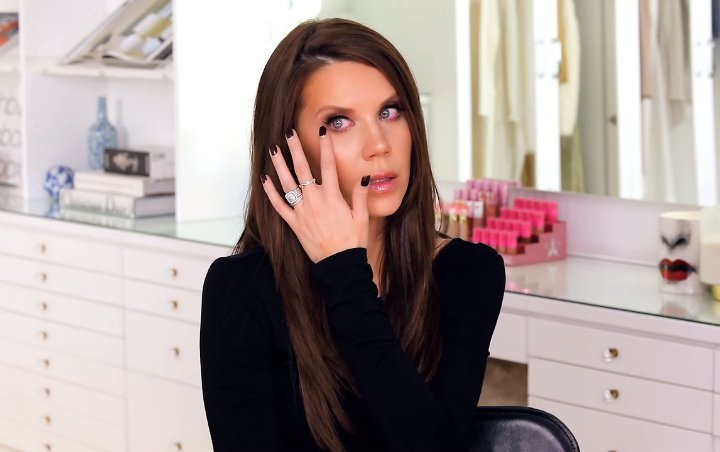 The beauty guru reveals she initially thought that she would be the one who would be facing backlash after posting her 'wake-up call' video, considering James used to have bigger subscriber than her.
AceShowbiz – Tati Westbrook is coming back with a new video amid feud with fellow beauty blogger and mentee James Charles. In the new video uploaded on Thursday, May 16, the 37-year-old makeup artist and YouTuber explained to her online followers why she posted her headline-making 43-minute-long video in which she previously slammed James.
Titled "Why I Did It…," Tati shared that she attempted to make a "wake-up call" for James with the video. "This was really a wakeup call, and it was me trying to reach someone who I found completely unreachable," she said. "I had been trying to deliver the same message so many times because this wasn't just about one thing."
The Halo Beauty founder went on saying that video was about "respect" and "honesty" and about behavior on James' part that she didn't agree with. She said that she "knew this would cause a lot of controversy, I know that," though she "didn't think it would get to this magnitude. I didn't think it was possible."
Tati went on saying that she initially thought that she would be the one who would be facing backlash since James used to have bigger subscribers on YouTube. "I thought that I would be the one that would take the hit," she said. Tati's channel now had more than 10 million subscriber, while James had 16.5 million before it instantly plummed to 13.4 million after the scandal.
She then added that she didn't hate James and asked people to stop sending hate messages to him. "I don't hate James Charles. I don't want you guys hating on him… It's painful to watch someone that you have cared for be dragged and to know that this started because of me. I don't think anyone deserves that," she shared. "I think people deserve a wake-up call and people deserve to be called out for actions. I think someone's got to do it. I hope that this inspires parents to have more conversations with their kids, because we are losing that."
"I do really want the hate to stop. I want the picking sides, and the abusive memes and the language, and all of that, I really hope on both sides it can stop," she continued. "That's not why I made the video."
In addition to losing more than 3 million YouTube subscriber, James was unfollowed by big celebrities including Kylie Jenner, Shawn Mendes and Miley Cyrus. The 19-year-old issued a public apology to Tati after the scandal which was started after he promoted Sugar Bear Hair Care vitamins, which is a competitor to Tati's hair supplement company Halo Beauty. "I've been involved in a lot of very strange and unique situations that have left people confused or upset. I learned the hard way about ways that I can interact with the boys that I'm entrusted in, and ones that I should or shouldn't be talking to…," James said.
"Tati really was one of the people to sit me down and tell me how it looked from the outside. She let me know, 'Hey, talking to these boys might get you in trouble one day.' And she was right," he added.
Source link