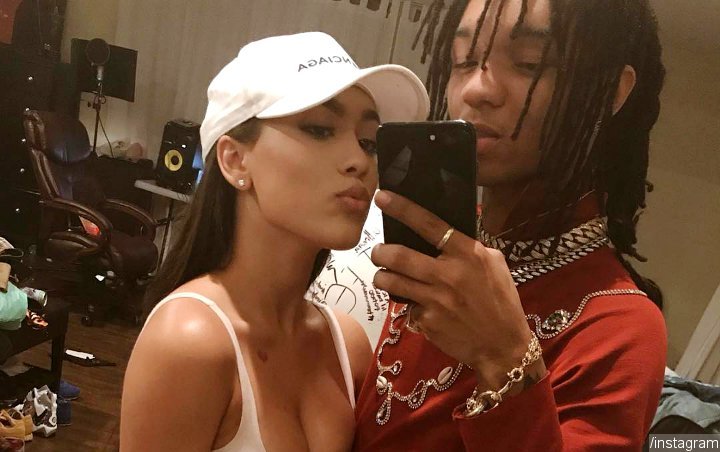 The Rae Sremmurd rapper fails to convince Marliesia Ortiz that she's his main squeeze as she says that she doesn't need him and he's not worth it.
AceShowbiz –
Marliesia Ortiz dumped Swae Lee because she's tired of his cheating behavior. The ex-girlfriend of the "Sunflower" hitmaker, who had been dating the rapper on-and-off for 4 years, says she's ending their relationship for good now because she's done putting up with his cheating ways and says he's not worth it.
Marliesia says in a video published via TMZ that Swae was "verbally abusive" toward her throughout their relationship, telling her what she should stand for or what she should not care about. Calling their relationship "toxic," Marliesia adds that she's over it.
Marliesia tells the site that the final straw came a couple of days ago when she was on FaceTime with Swae. He tried to convince her that she's his main squeeze and that one day she would be his wife. She didn't seem to be impressed, though.
The one-half of hip-hop duo Rae Sremmurd didn't explicitly admit that he was cheating, but he allegedly told her she needs to let him do his thing and not trip out. Swae went on citing Gucci Mane and Chance the Rapper to point out how they treated their ladies, claiming Gucci's woman stood by him when he was "banging a million hos" and Chance's wife was there even when he was "broke as f**k."
Marliesia, who once dated NFL star Le'Veon Bell, has previously accused Swae of physical and emotional abuse. She wrote on Instagram Stories in October last year that she was "tired" of his behavior, saying she'll never let him back into her life. "I'm HURT. You BROKE ME. You RUINED ME. You KNEW I was innocent and you PLAYED me," she wrote.
She allegedly said that she didn't want him to attend her funeral if she were to pass anytime soon. Marliesia later shared a photo of herself after Swae allegedly hit her in the face, thanking someone for helping her cover up the scars.
Earlier in 2018, Marliesia accused Swae of cheating on her with Blac Chyna. They seemingly drifted apart before getting back together in September.
Source link