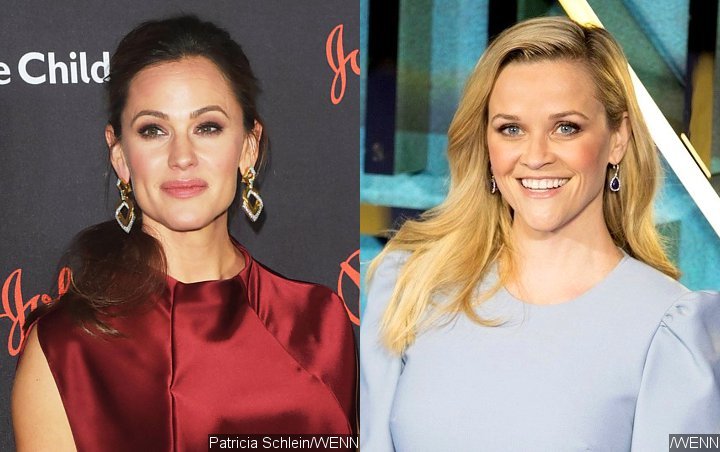 The 'Alias' alum reveals that the song she plays for her 'boo' is the one that her high school marching band played 'for homecoming.'
AceShowbiz –
This is definitely a friendship goal! Jennifer Garner is taking her birthday tribute to best friend Reese Witherspoon to another level. The "Peppermint" actress took to Instagram to share a video of her serenading the birthday girl, who turned 43 on Friday, March 22, in a very special way.
The video first panned at the grass before it captured Jennifer playing the saxophone in a full marching band member costume. Throwing everything back to her high school days, the "Alias" alum revealed that the song she played for her "boo" was the one that her high school marching band played "for homecoming."
She captioned the hilarious yet adorable video, "Today I play it for my boo, @reesewitherspoon." Referring to The Mindbenders' hit "A Groovy Kind of Love", Jennifer added, "We have a groovy kind of love. Happy birthday, Lady. #bandgeeksarethebestgeeks #havethebestday."
Fans gushed over their friendship in the comment section as one follower said, "Get you a friend that plays the sax for your b day like Jennifer Garner does for Reese Witherspoon." Another fan added, "Every time I think I could not adore you more…bar is raised."
One person also commented, "I wish I had a friend like you!! So creative, silly and so funny. A simple, down to earth, awesome person…. and you play a mean sax." Another fan joined in, writing, "I wish I was friends with the two of you..your posts make me smile and your friendship is heartwarming! Happy birthday to you both whenever you celebrate!"
Jennifer is not the only who sent Reese birthday wishes. Reese's "Big Little Lies" co-stars including Zoe Kravitz, Nicole Kidman and Laura Dern all posted touching messages for the actress.
As for Reese herself, she revealed that what she wanted for her birthday was "all the cake, all the flowers and all the candy… is that too much to ask?! Thank you for the sweet wishes, feeling like one very lucky lady (even received my own birthday bag from @draperjames!)."
Source link