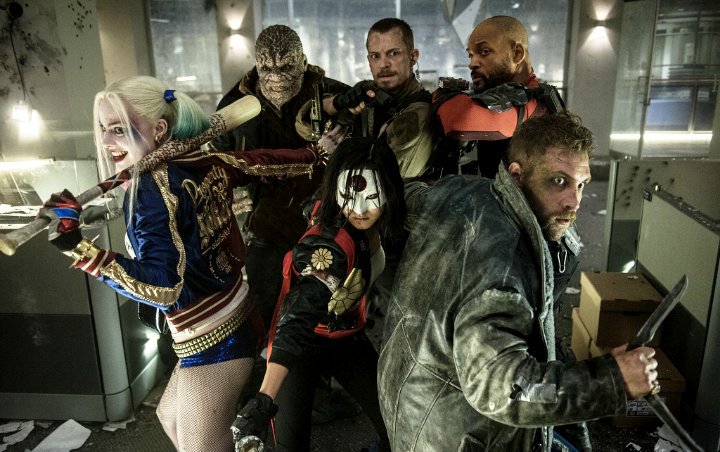 In other news, Chris Pratt is 'thrilled' that Gunn is back directing 'Guardians of the Galaxy Vol. 3' after he was fired by Disney, calling the reinstatement 'the right move.'
AceShowbiz –
James Gunn has begun working on "The Suicide Squad". And while there's still a long way to go before fans will be able to see his take on the DC lore, the helmer himself has offered a sneak peek at the movie.
On Wednesday, April 24, Gunn took to Instagram Stories to share a picture of his storyboards for the follow-up to 2016's "Suicide Squad". The snap captured one of his drawings on the table while he took a selfie and looked pensive. "My beautiful storyboards are back #TheSuicideSquad," he wrote on the image.
It's hard to tell what he drew on the index card, though he did pour his idea for the movie with the doodles. The 52-year-old filmmaker left fans guessing what he was drawing as he added three question marks pointed to the index card.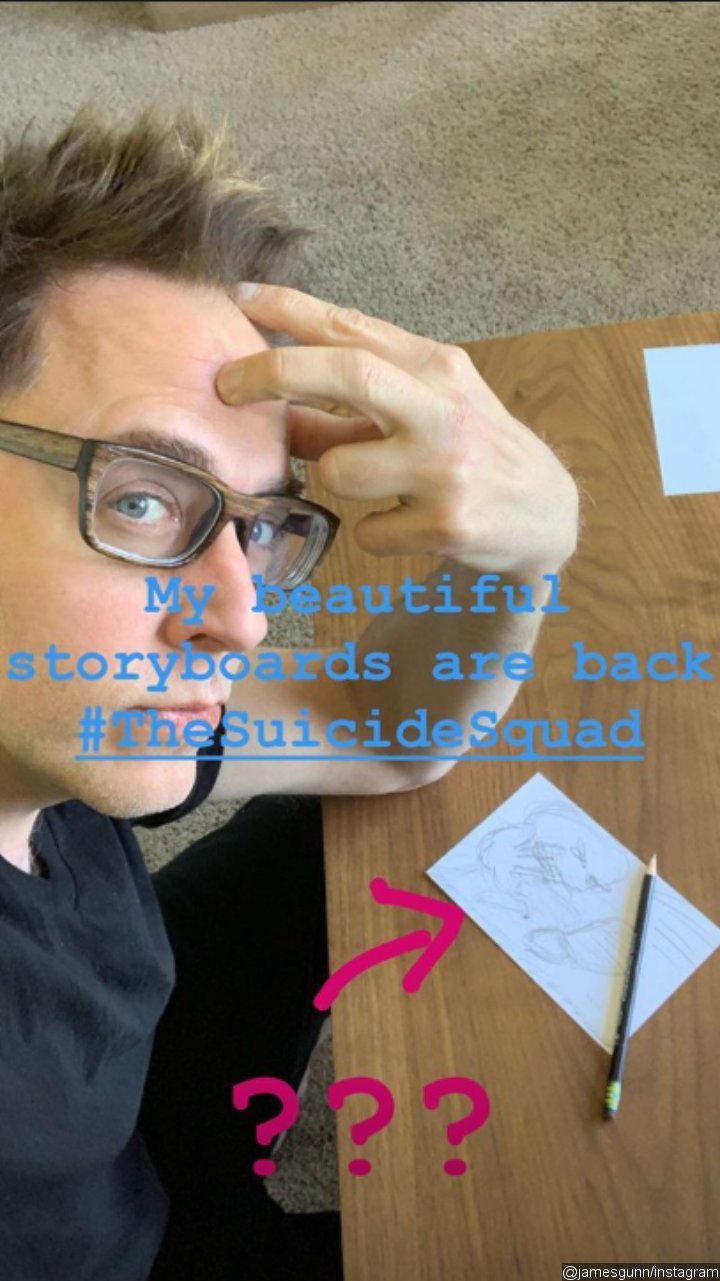 James Gunn teased 'The Suicide Squad' with storyboard photo.
The upcoming "Suicide Squad" movie is described as not a sequel to the 2016 film. "It's not 'Suicide Squad 2'. It is not a sequel. I will leave that alone but, yes, it's called 'The Suicide Squad'," producer Peter Safran has confirmed.
Though it's billed as not a sequel to "Suicide Squad", some of the original stars such as Margot Robbie, Viola Davis, Jai Courtney and Joel Kinnaman, are still expected to return. Meanwhile, Will Smith will not reprise his role as Deadshot. Idris Elba has since been rumored to join the cast to fill in the void left by Smith, though he will play a brand new character. Meanwhile, John Cena is reportedly offered the role of Peacemaker, which was initially offered to Dave Bautista.
Gunn is tapped to write and direct "The Suicide Squad" after he was fired by Disney. He, however, has been reinstated as a director for "Guardians of the Galaxy Vol. 3", which he will begin working on after completing "The Suicide Squad".
Reacting to Gunn's return to the franchise, "Guardians of the Galaxy" lead actor Chris Pratt said at the world premiere of "Avengers: Endgame", "I was so thrilled, so excited. I think it's the right move, I really stand behind it." He told PEOPLE, "I'm really proud of Disney for hiring James back and ultimately thrilled for not only us, but also for the fans. I think it's going to wrap up the trilogy in the best way."
The Star-Lord depicter added, "And 'Guardians of the Galaxy' are really all about second chances and giving people an opportunity to be their best. We're a ragtag squad of people coming together and having each other's back. I think it really worked out the way it was supposed to, and I feel good about it."
Source link