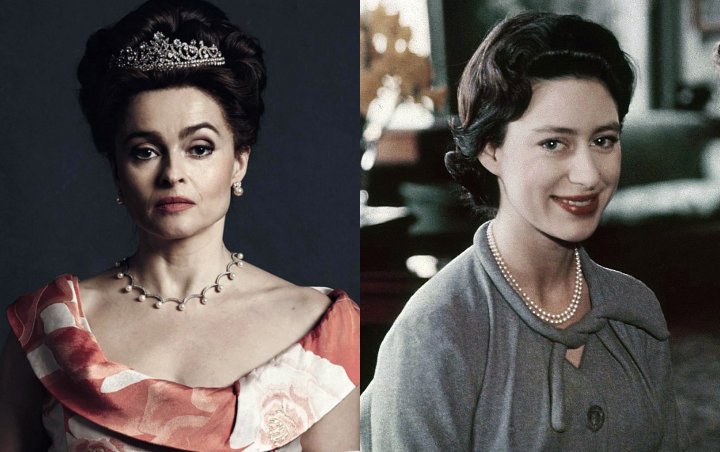 Taking over the royal role from Vanessa Kirby in Season 3 of the hit series, the 'Ocean's 8' actress claims the late British princess had spoken to her from beyond the grave.
AceShowbiz –
Helena Bonham Carter believes Princess Margaret spoke to her from beyond the grave to approve the actress's casting as the sister of Britain's Queen in "The Crown".
Helena takes over from Vanessa Kirby as the late British royal, who died in 2002, for the third series of the hit Netflix drama, and to research her role she spoke to an astrologer, a graphologist and a psychic.
According to The Guardian, the star told an audience at the Cheltenham Literature Festival in England that she had spoken to the dead princess via a psychic – and she gave her portrayal the royal seal of approval.
"She said, apparently, she was glad it was me," Helena revealed of the spooky encounter. "My main thing when you play someone who is real, you kind of want their blessing because you have a responsibility."
"So I asked her: 'Are you OK with me playing you?' and she said: 'You're better than the other actress' … that they were thinking of. They will not admit who it was. It was me and somebody else."
"That made me think maybe she is here, because that is a classic Margaret thing to say. She was really good at complimenting you and putting you down at the same time."
Helena added that she felt the Princess, who was infamous for being a party animal and more flamboyant than her sister, Queen Elizabeth II, was misunderstood.
She said people thought Margaret "angry, rude and tough" but than in fact, "she wasn't tough at all, she was highly vulnerable and often attack is the best form of defence".
The third series of "The Crown" debuts on Netflix next month (November 2019).
Source link