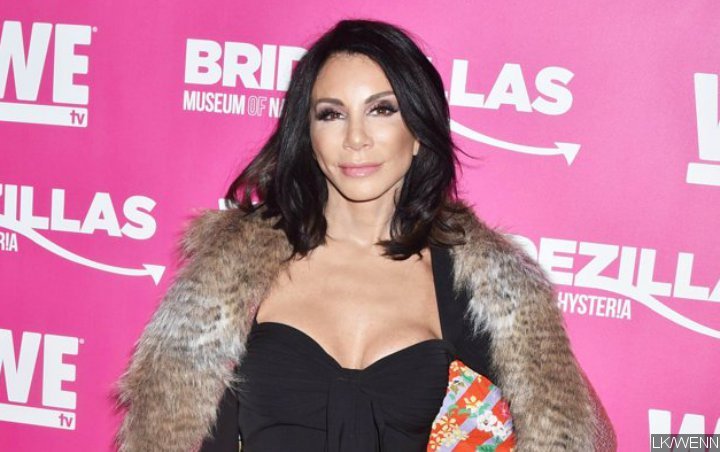 'The Real Housewives of New Jersey' star thanks her co-star Jennifer Aydin for helping her sell the rock.
AceShowbiz –
Reconciliation apparently isn't something that Danielle Staub considers after she filed for divorce from her estranged husband Marty Caffrey. During her appearance in the Wednesday, January 9 episode of "Watch What Happens Live with Andy Cohen", the reality TV star and author revealed that she had already sold her wedding ring.
When asked whether rumors of her selling her wedding ring were true, "The Real Housewives of New Jersey" star quickly replied, "I did — gotta pay the attorney." Andy then asked again if she got a good price for the rock, to which Danielle confirmed that she indeed received good price and thanked her co-star Jennifer Aydin for helping her sell the ring.
During her appearance, she also dished on the divorce drama between her and Marty, admitting that the estranged couple is currently trying to move their nasty split "from the public persona and do this a little more quietly."
Danielle and Marty split in September after just four months of marriage. In her divorce filing, the Bravo personality accused him of physically and verbally abusing her. However, the latter denied the accusation and called her claim "so outrageous that I couldn't even think of what demented mind would come up with these things that are so illogical."
She was recently granted a temporary restraining order against Marty. According to a rep for the brunette lady, Danielle did that for the personal safety for herself and her children, 24-year-old Christine and 20-year-old Jillian. The order alleged that he was emotionally abusing her. Soon after that, police removed Marty from their marital home, but did not arrest or charge him with any crime.
Prior to her marriage with Marty, Danielle was married to former FBI informant Kevin Maher from 1986 to 1987 and to businessman Thomas N. Staub from 1993 to 2007.
Source link