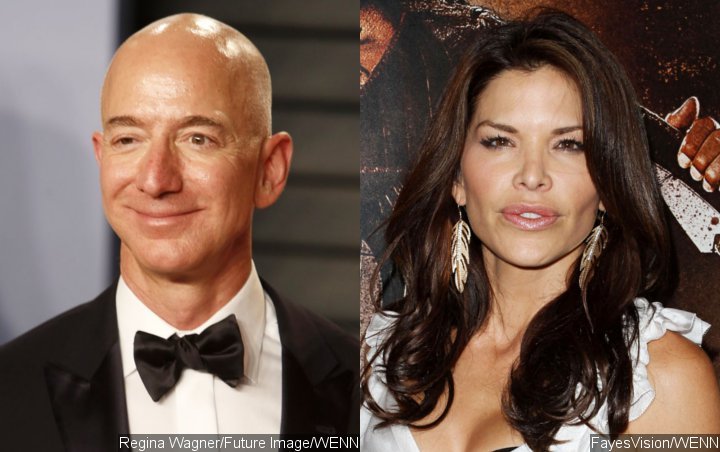 While the former news anchor has been out of sight since their affair first hit the internet, the Amazon CEO has been jetting off between Seattle and Los Angeles.
AceShowbiz –
Is Jeff Bezos calling it quits with his mistress Lauren Sanchez? Rumor has it, the billionaire and the former news anchor have not seen each other for more than two weeks, after their affair was made public earlier this year. They were last seen together on January 6, according to reports.
"Jeff and Lauren haven't seen each other for 28 days and counting," a source told Page Six, noting that the pair were still very much together despite spending time apart. "Of course, they're in constant contact, but the palace intrigue exploding behind the scenes has made it extremely difficult for them to see each other."
The insider continued, "They're very much in love, but there are people in the Amazon camp who would be much happier if Jeff and Lauren weren't in love… Things have got rather messy."
Lauren has been out of sight since their scandal first broke, while Jeff has been jetting off between his family home in Seattle, Washington and Los Angeles. He even hung out with the likes of Meek Mill and Tyga in Atlanta during Super Bowl weekend. Sharing a picture of himself with the Amazon CEO and a few others, Meek wrote on Instagram, "Dream chasers … patriots … Amazon …fanatics still going bad on em anyway. Williams..Kraft… bezos… Rubin."
Meanwhile, rapper Won-G shared a picture of him with the "Hookah" rapper and Bezos, calling the latter "a great person with a big Heart." He said, "I'm so happy to be your friend and to study and learn your method to success. Your the richest man in the world. Your net worth is at 112 billion dollars but your mind and drive is priceless, continue to create jobs and industry I'm happy to call you my friend."
For his trip to Atlanta, Bezos was accompanied by his brother Mark.
Source link