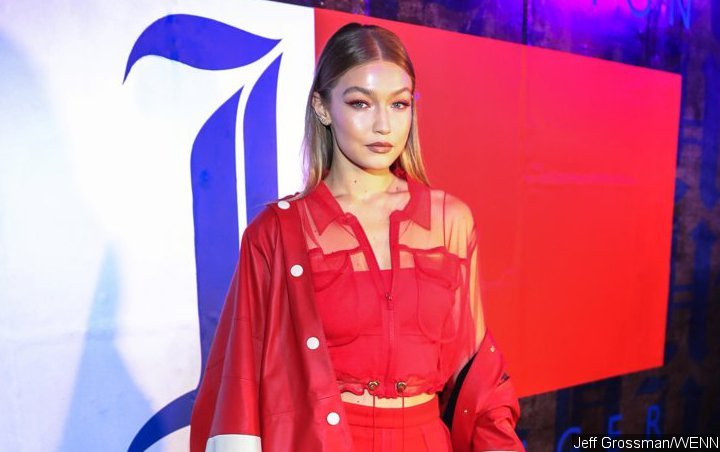 Leaving little to the imagination, the model girlfriend of Zayn Malik wears nothing underneath her hot pink blazer during a photo shoot in Rio de Janeiro.
AceShowbiz –
Even a boring business outfit can look very alluring if it's worn by Gigi Hadid. The blonde model nearly exposed her private part as she ditched her bra while doing a photo shoot in Rio de Janeiro on Tuesday, October 23.
Gigi was pictured sporting a hot pink blazer, offering liberal amount of skin as she wore nothing underneath. Also making the most of her long legs, the model girlfriend of Zayn Malik paired the ensemble with a neon bright wetsuit by Cyntia Rowley which was rolled down to her waist. Completing her look for the shoot were a pair of dazzling chandelier earrings.
');(playerPro=window.playerPro||[]).push(i);})();
She didn't stay for too long in the capital city of Brazil, though. After completing the shoot, she flied back to New York to walk the runway at Mochino x H&M fashion show on Wednesday, October 24 along with her siblings Anwar and Bella Hadid. Gigi looked glamorous in an oversized hoodie embroidered with chains and belts.
Besides modeling, the 23-year-old beauty is also busy promoting her new collaboration with FAO Schwarz. The famed toy store has tapped Gigi to design new uniforms for the toy soldiers at its soon-to-be-opened New York flagship. She unveiled her designs at a FAO Schwarz event as well as on "The Tonight Show Starring Jimmy Fallon".
"They've never had someone come in and design the toy soldier uniforms," she said of their collaboration. "So the soldiers who greet the kids at the door and are the heart and soul of FAO Schwarz will be wearing my design. It's really cool because I grew up loving FAO Schwarz."
She went on recalling her childhood, "I had one of the giant plush giraffe toys in my room. I remember going to the store as a kid and just running around, touching everything, and taking it all in. I think it's really important to have a place for kids to go experience the fun of toys and discovery."
Source link