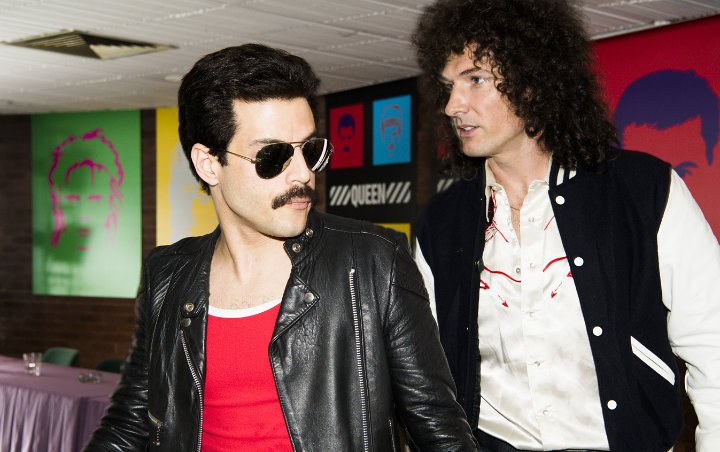 Rudi Dolezal, who directed music videos for Queen, reveals that the band's legendary manager Jim Beach is planning the movie sequel with 'the Queen family.'
AceShowbiz –
Queen may be heading back to theaters with a "Bohemian Rhapsody" sequel, following the movie's four wins at the 2019 Academy Awards. Rudi Dolezal, who directed dozens of music videos for the rock band, says that the band and its management are discussing a follow-up to the 2018 biopic.
Dolezal tells Page Six in an interview about Queen's legendary manager Jim Beach, "I'm sure he plans a sequel that starts with Live Aid." Dolezal adds that the follow-up film is now "being heavily discussed in the Queen family."
The biopic starring Rami Malek as Queen's frontman Freddie Mercury ends with the band's iconic Live Aid performance in 1985. Should Dolezal's words to be trusted, the potential sequel will pick up where the first movie left off, which is around the time Dolezal began working with Queen. He started directing videos for the band in 1985, with a "One Vision" clip.
One of Queen's remaining members, Brian May, has previously hinted that he's open to the idea of a sequel for "Bohemian Rhapsody". He said during an interview in December, "I think Live Aid is a good point to leave it. Who knows, there might be a sequel."
A rep for Queen's record label, however, says that they have not heard about plans of a sequel.
"Bohemian Rhapsody" charts Freddie Mercury's rise to fame, from when he joins the band in 1970 to their 1985 Live Aid performance at the original Wembley Stadium in London. Malek won Best Actor at the Academy Awards for his portrayal of the band's frontman. It also nabbed Oscars for Best Film Editing, Best Sound Editing and Best Sound Mixing.
Bryan Singer was fired before filming completed after a reported feud with lead actor Malek and was replaced by Dexter Fletcher. Singer still received the directing credit, while Fletcher was credited as executive producer.
Source link