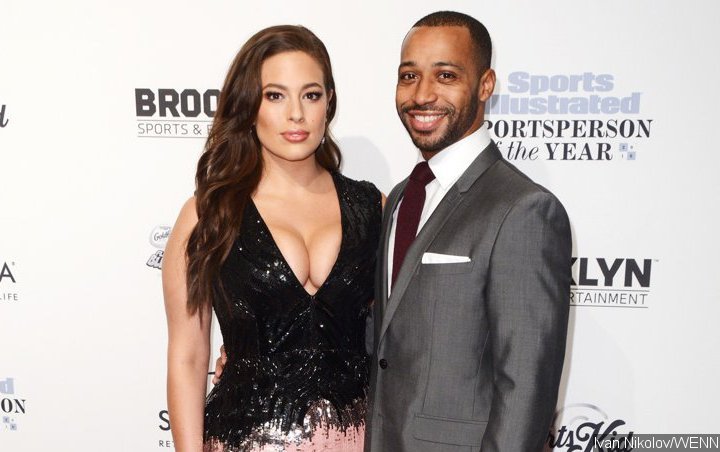 Admitting that witnessing such mean action can make her angry, the plus-size model stresses the importance to change that anger into a teachable moment in an interview with Allure magazine.
AceShowbiz –
Ashley Graham, who has been championing body-positivity movement, is touching the subject of diversity and acceptance in a new interview with Allure. The 31-year-old model, who is married to cinematographer Justin Ervin, has opened up about witnessing unfair treatment that her husband has received for being black.
"I see what my husband has to go through every day. We had gone to Italy, and a man spat on him," she recalls one incident. "It's heartbreaking. It can make you really angry. But it's like, how are you going to change that anger into a teachable moment?"
Ashley believes that through listening and learning, people can understand one another better. "Read books; have conversations. Educate yourself," she says. "The more you have conversations with people around you that are different than you, [the more] you're going to learn and you're going to grow."
She explains, "No one who isn't black is going to understand a black person's life, but they don't have to be ignorant toward [what it's like]. I want to know as much as I can as a white woman who is going to be raising black children. We're going to have to have that conversation of 'Mommy's white, Daddy's black,' and I want to be prepared."
While she may have educated herself on how to raise bi-racial children, Ashley says that she has no plan to have a kid in the near future. "It's just too far down the road for me to even think about," so she claims.
Of her role in breaking the mainstream idea of beauty, the Sports Illustrated Swimsuit Issue model thinks people still have a long way to go, "The biggest thing that we have to conquer is diversity and inclusion. You can't just check the box and be like, 'Oh, we did it.' "
Ashley previously revealed her family's negative reaction when she introduced Justin, who was still her boyfriend at the time, to them. "I never told my grandparents that the man I was bringing home was black," the Nebraska native wrote in her 2017 book "A New Model: What Confidence, Beauty and Power Really Look Like". "I naively hoped everyone would be color-blind – which is not what happened. When my grandparents met Justin, my grandmother was cordial but cold. She greeted him and immediately walked away."
She continued, "When it came time for them to leave, my grandparents didn't even acknowledge him. Instead my grandmother looked me in the eye, with Justin standing behind me, and said, 'Tell that guy I said goodbye.' " She added, "I had never seen my loving, hardworking, and wonderful grandma be so hurtful and so racist. I was in shock."
Source link