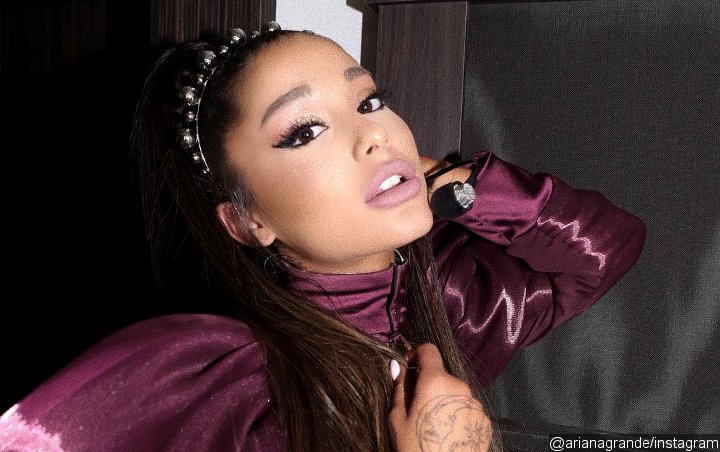 The culprit, who goes by the name Jo on social media, doesn't feel sorry for what she does at Coachella as she shares a video of herself laughing when her act makes headlines.
AceShowbiz –
People on social media have been buzzing about someone who threw a lemon at Ariana Grande when she headlined the second weekend of Coachella. While many are speculating that the culprit could be a fan of Beyonce Knowles, the said person might have nothing to do with the singing diva. The thrower has now been identified as a girl who goes by the name Jo on social media.
Jo apparently didn't even hide the fact that she was the one who threw the fruit at the petite singer, sharing on Instagram Stories a video of her laughing when her act made headlines. She also wrote on Twitter, "I feel bad for throwing that lemon at Ariana but it was kiiiind offff funny." Ariana fans, obviously, weren't in the least bit happy about it.
"It's not funny you could have hurted her it messed up the whole thing," one fan replied to her tweet. Instead of reflecting on her action, she made fun of the said fan's grammatical mistake. "Hurted?" so she said on the micro-blogging site, before adding in another tweet, "Woah ya'll got me good w the replies." Jo added a GIF of someone saying "Boo Hoo" along with the post.
Her Twitter account has been deleted following the backlash.
Ariana was thrown a lemon on her chest when she was performing "Right There" and "Break Your Heart Right Back" during the second weekend of Coachella, where she served as the headliner. The "Thank U, Next" hitmaker addressed the incident in the middle of her performance as saying, "That's 'cause one of ya'll threw a lemon at me, s**t." Billie Eilish's brother and collaborator, Finneas, also weighed on the incident, saying, "If you throw a lemon at Ariana Grande, you're a piece of s**t."
People initially believed that the culprit was a fan of Beyonce, considering that her latest album was titled "Lemonade".
Source link