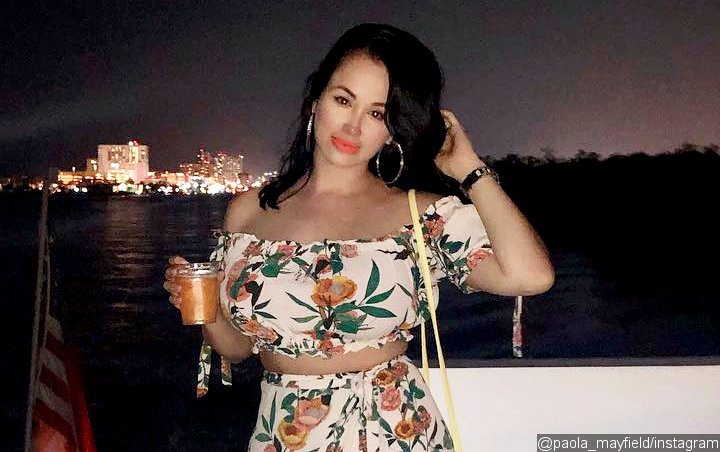 The model and reality TV star receives backlash after she reveals that she has vaccinated her two-month-old son.
AceShowbiz –
Paola Mayfriend isn't here to read your rude comments. The "90 Day Fiance" star was recently under fire after revealing that she had vaccinated her 2-month-old son Axel, but the 31-year-old was quick to clap back at her critics with a rather classy comment.
It all started after she took to Instagram to heap praises for Axel who was "so brave" when he was vaccinated. Alongside a picture of her with the baby boy, Paula wrote, "My baby boy had hit first vaccination today. Axel was so brave just like his mommy. @russ_mayfield has been reading The Vaccine Book by Dr. Sears. We have decided that we want to give our son specific vaccinations and avoid potential risks and side effect."
Some of her followers apparently didn't think too well of vaccines, believing that it is "more harmful than getting the disease itself." There were people who accused her of committing infanticide, while others sarcastically asked how she felt about being the mother to a child who would develop autism. One other said, "Oh great. Another person using the platform for pseudoscience."
Not letting them bad-mouth her any longer, she decided to hit back when one follower said that she was "brave" to post about vaccinations. In response to this, Paula said, "Certain people tend to be nasty about anything I do, so I'm used to dealing with this lol."
In addition to clapping back at her critics, the model opened up about how hard it was to watch baby Axel get a shot. "I was already crying before he got it, but then I was so proud [at] how brave he was!" she wrote in the comment section.
Paula gave birth to Axel, her first child with husband Russ Mayfield, on New Year's Day. She said in a statement at the time, "It wasn't easy but it was totally worth it. My little miracle is so beautiful and calm. I feel so blessed and I can't believe I am a mom now! I'm ready to start this new adventure and to be the best mom for baby Axel."
Source link